Pingyao County is 58.4 miles (94 km) southwest of Taiyuan. It comprises of five towns and nine villages, an area of 486.5 square miles (1,260 sq km) within its jurisdiction. This small county was noted for some magnificent residences in ancient traditional styles rather than any appeal in natural beauty.The birthplace of the Jin Businessmen (one of the two power houses during the Ming (1368-1...
‍Wang Family Compound is located in Jingsheng Town, Lingshi County, 35 kilometers (about 22 miles) from Pingyao Ancient City and 140 kilometers (about 87 miles) from Taiyuan City, Shanxi Province. It is a luxurious residence built during 1762-1811 by the descendants of the Wang Family, one of the Four Families of the Qing Dynasty (1644-1911) in Shanxi Province.Wang Family Compound occupies a t...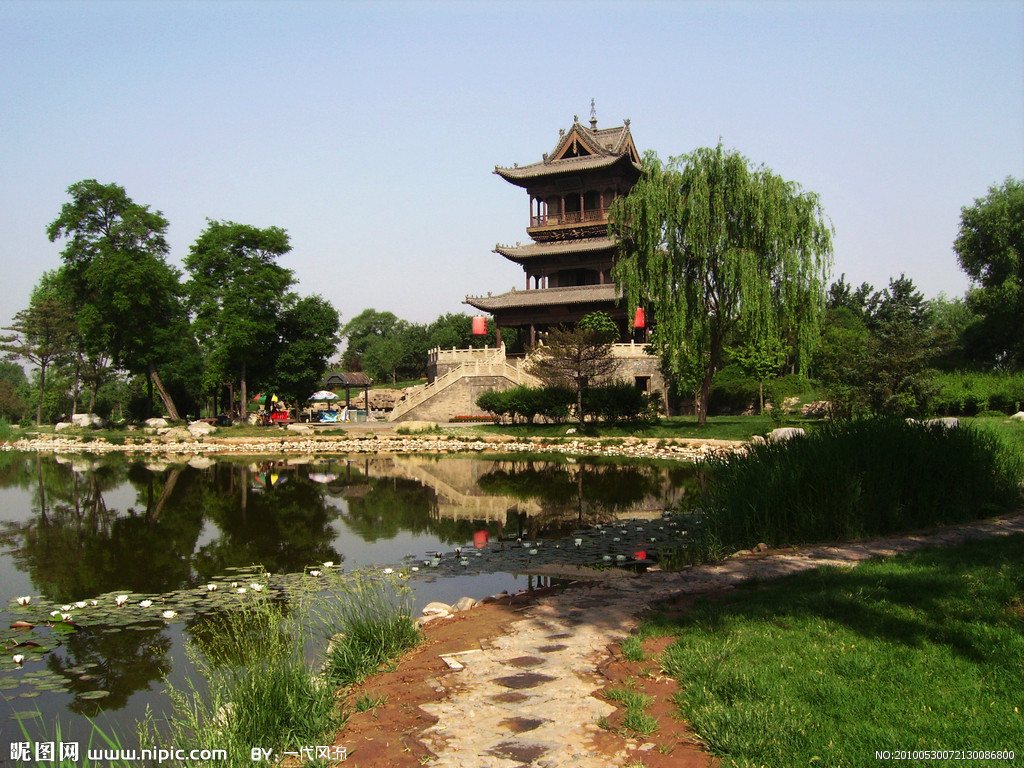 Chang Family Compound is found in Dongyang Town southwest of Yuci District in Jinzhong City, Shanxi Province. Actually it is a splendid group of constructions of northern folk houses in the Qing Dynasty (1644-1911), and at the same time, it is the largest one in scale among its kind of Shanxi merchants.The owners of Chang Family Compound, the Chang family, were among the well-known Shanxi busin...
Jinci Temple,25km away from downtown Taiyuan City located at the foot of Hanging Jar Mountain, is a place of interest famous for its long history and rich cultural relics, which is surrounded by mountains and trees and infused with a pleasant air and birds' wings.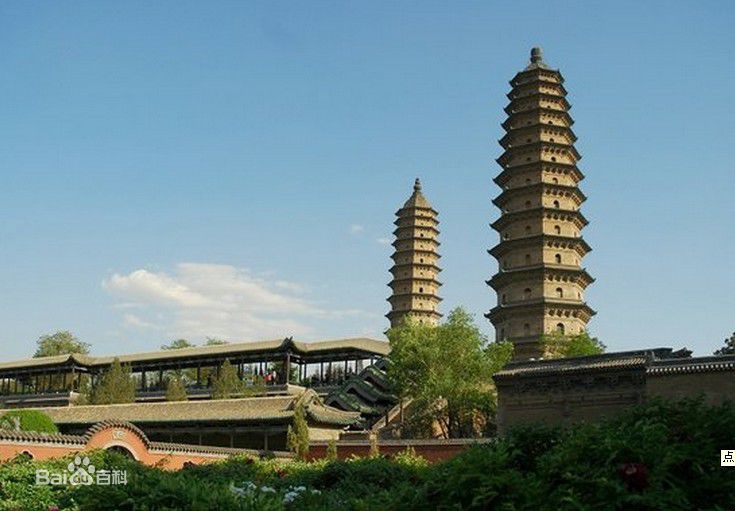 ‍The Twin Pogoda Temple (Shuang Ta Si), also known by the name 'Yongzuo Temple' (Yong Zuo Si), is located in the southeast of Taiyuan City, Shanxi Province. There are two 53-meter-tall pagodas standing in it, hence the name 'Twin Pagoda Temple'. History records reveal that the temple and two pagodas were built under the Emperor Wanli's order in 1608 during the Ming Dynasty (1368-1644).Each of...

Copyright © 2016 sxmu.edu.cn All rights reserved
Network center of Shanxi Medical University Host 晋ICP备 No.05000478